Make the link stronger, we are in action

The first Plenary Council of Supply Chain Logistics Committee of China Electronic Chamber of Commerce and 2020 China (Shenzhen) Supply Chain and Logistics Summit Forum, hosted by China Electronic Chamber of Commerce and undertaken by Beijing China Merchants Bank Co., LTD., was held at Hyatt Regency Shenzhen Airport on October 17, 2020.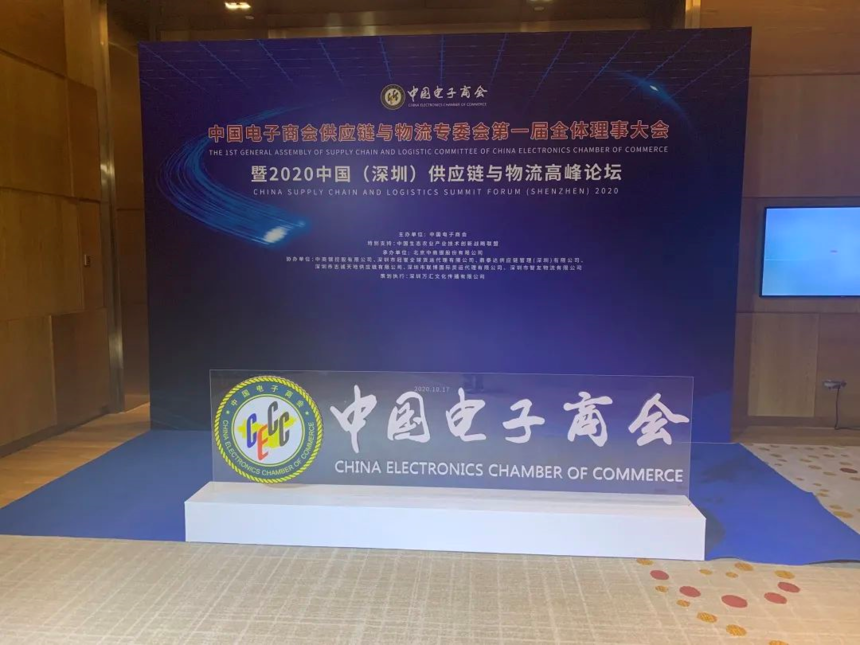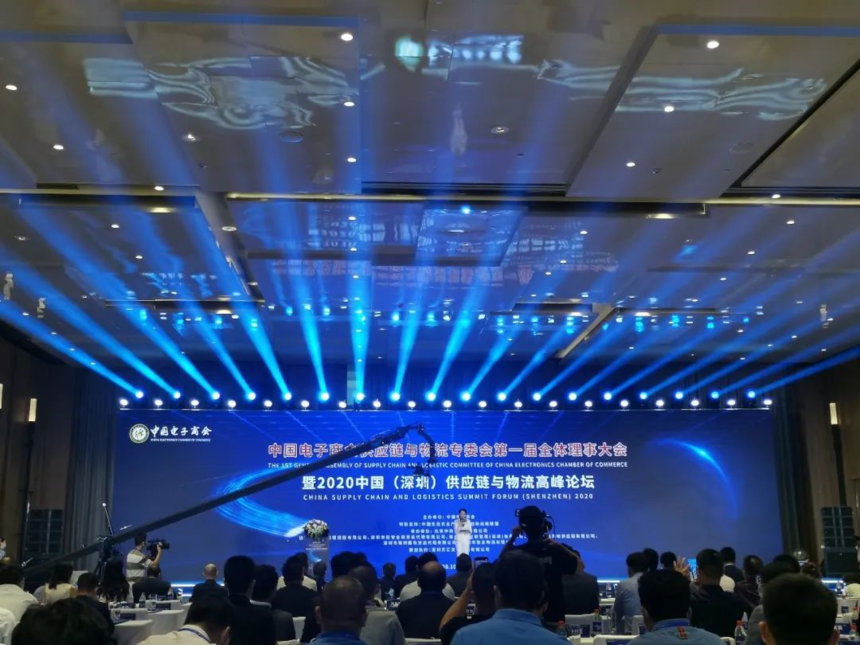 Wang Ning, President of China Electronics Chamber of Commerce,
Huang Yanjie, member of the Office of the Central Commission for Deepening Overall Reform,
Ma Wenpu, former Vice Minister of the International Department of the CPC Central Committee,
Liu Yufeng and Guo Quanqi, full-time vice presidents of China Electronics Chamber of Commerce,
Commercial Consul of Pakistan in Guangzhou evan,
Xu Changdong, President of Western Returned Scholars Association Entrepreneur Federation and President of China General Aviation Development Association,
With China Electronic Chamber of Commerce supply Chain and Logistics Professional Committee sponsored enterprise representatives, representatives of national member units, relevant regional government leaders, special guests and special media about 300 people to participate in the event.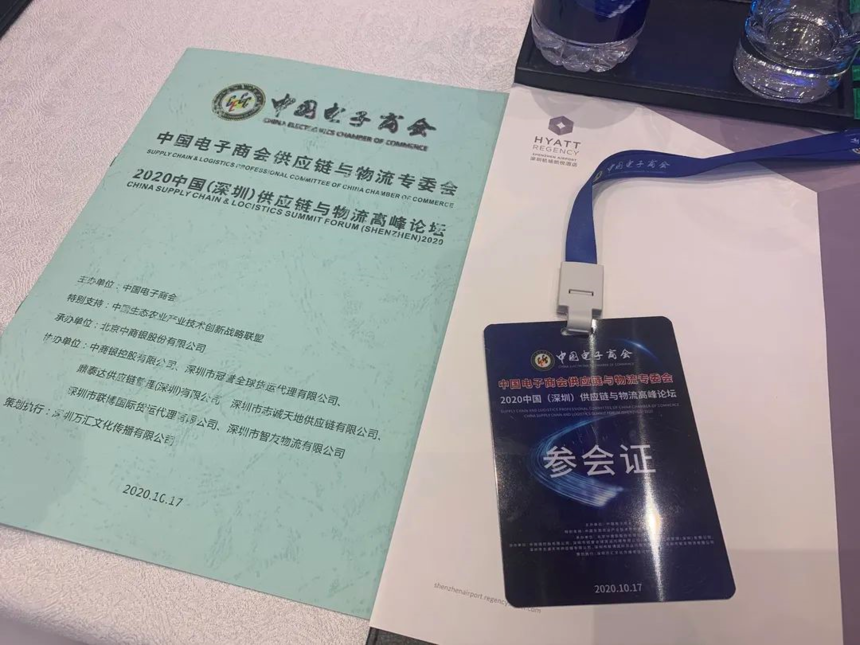 Shenzhen Zhemeng Software Co., Ltd. participated in the meeting as a member of the Supply Chain and Logistics Committee of the China Electronic Chamber of Commerce (HEREINAFTER referred to as the Committee). The trip will be rewarding. In the post-epidemic era and in the context of the game between China and the United States, how each industry adjusts its supply chain structure, how to turn crisis into opportunity to cope with the constantly changing external environment, these are the most vexing questions for each cross-border logistics enterprise. I believe that through the round table forum, each enterprise has got its own answer. It is also of great significance to join the special committee. At present, it is a critical period for logistics industry to carry out informationization transformation. As Mr. Wang Ning, President of China Electronics Chamber of Commerce, said, logistics is one of the important contents of China's new economy. It cannot be separated from the Internet of things and electronic informatization. The establishment of the Special committee on Supply Chain and Logistics of China Electronic Chamber of Commerce is to improve the level of logistics industry through science and technology, formulate industry standards and promote the intelligent development of the industry. As a logistics information data collaboration application service provider, over the years has always adhered to the logistics industry, to help more logistics enterprises to achieve information management, to create a core competitive logistics data service application platform for the logistics industry. What Zhemeng software wants to do is to make every effort to let logistics personnel to share logistics big data collaborative service scientific and technological achievements. Do the Chinese logistics industry to lead the smart logistics, let China's logistics to the world!
read
Professional committee of China electronic chamber of commerce and logistics supply chain is accompanied by electronic industry, electronic information industry in China and in the field of electricity supply chain and logistics development needs, should be the general supply chain and logistics enterprises, the digital science and technology enterprises, trading enterprises and financial institutions need to set up and registered in accordance with the law of industry, nonprofit national social organizations, is the exclusive digital services in the field of supply chain logistics. Branch of grasps "the digital service, promote the supply chain and logistics development" service tenet, thought that supplement the hardware facilities, supply chain improve the strain capacity and logistics supply chain and synergy value, focus on electronic industry research in the field of supply chain and logistics, interaction, standards, project evaluation, fund investment, equity financing, such as digital financial decision-making value service, promote the supply chain and logistics industry of economy combined with cross-border formats.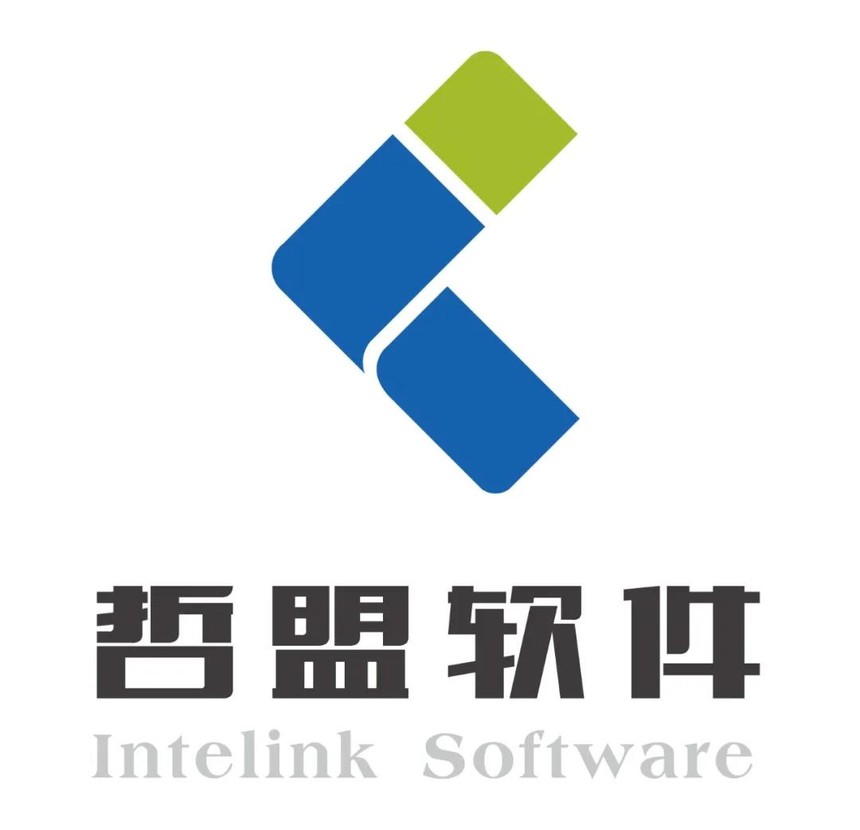 Choose V5 cross-border logistics management experts around you
ZM Cross-border V5 -- an information management tool specially built for cross-border logistics ecology, and implant information data synergetic gene for cross-border logistics enterprises. Since its establishment 15 years ago, it has successively provided information system, intelligent hardware and other products and services for more than 2,500 cross-border logistics enterprises such as JINGdong, Yunda, Saguan Convenience, JIALIDATONG, COE, FDE, Yuehang, Guoyi, Hengxun, United Express, Liandian, Star Airlines, One Plus One, WorldCom, Ouyida, Tianteng and so on, and won unanimous praise. From the perspective of the needs of the cross-border logistics industry, cross-border V5 aims to serve the full life cycle coverage of cross-border logistics enterprises from establishment, survival, development to growth. It provides enterprises with a full range of services from operation to collaborative management, promotes the double growth of enterprise management efficiency, and maintains the eternal vitality of enterprises!
Recommend

---
QQ friends

QQ Zone

Sina Weibo

Renren.com

Douban